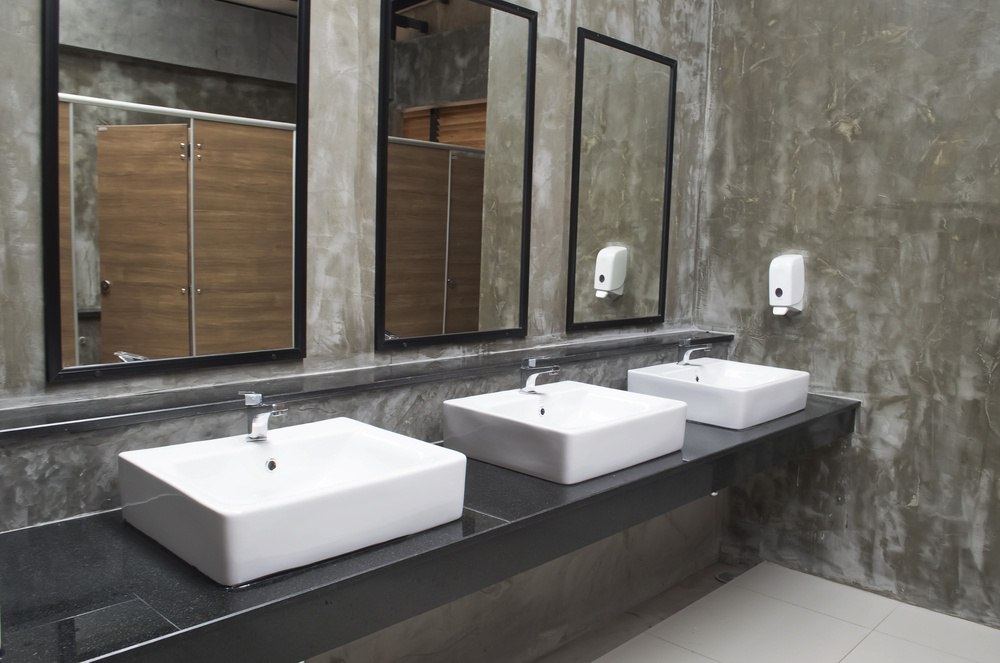 Your commercial bathroom must meet the needs of many people, including clients, customers, managers, and staff. The best commercial bathrooms feature the latest fixtures in an attractive and functional layout. A well-designed commercial restroom is good for the people who use the facilities, as well as the business that maintains it.
All the Latest Fixtures, Features, and Trends
At Litchfield Builders, we have over two decades of experience creating the sturdiest industrial use baths to the highest end corporate executive facilities. We've worked with a range of modern materials and fixtures, including:
Touchless toilets, faucets, and towel dispensers
Innovative lighting features
Practical, yet attractive tile floors and walls
Restroom designs to meet your needs
Small spaces call for smart design. Especially in older structures where spaces have been reinvented over the years, innovation is a must, and knowledge of local codes is critical. At Litchfield Builders, we value practical design for commercial restrooms, and we keep up to date with all local codes. We'll ensure that your restrooms meet the needs of visitors and employees.
Go Completely Touchless
Use the latest technology for a 100% hands-free operation through the entire restroom experience – A wave of your hand at the wall switch plate, triggers the door operator to open the door. The sensor on the toilet fixture flushes the toilet using motion technology. The touchless soap dispenser and faucet allow for touchless hand washing. The use of hands-free hand dryers and paper towel dispensers and a wave to exit yields a 100% hands-free restroom experience.
Take Environmental Action with Green Solutions
Eco-friendly bathroom designs help save water, energy, and money. More important, installing a green bathroom on your property will reduce your business's carbon footprint and may even attract customers who support environmentally friendly business practices.
Are You Meeting ICC/ADA Requirements?
The International Code Council (ICC) and the American Disabilities Act (ADA) want to make sure commercial companies are creating accessible facilities for those with disabilities. This can create a lot of questions and possible confusion whether you are fully compliant and if updates need to me made to your bathrooms. Our commercial bathroom projects are always designed and constructed to be fully compliant in order to create an environment that's up to code and accessible to everyone.
Contact a Trusted Name in New Haven County Commercial Construction
Older bathrooms cost money in maintenance and wasted water. Take pride in your business; invest in your commercial building for your clients, customers, or employees. Get started with your restroom renovation by filling out the form on this page to get in touch.