A Residential Contract of Trust and Necessity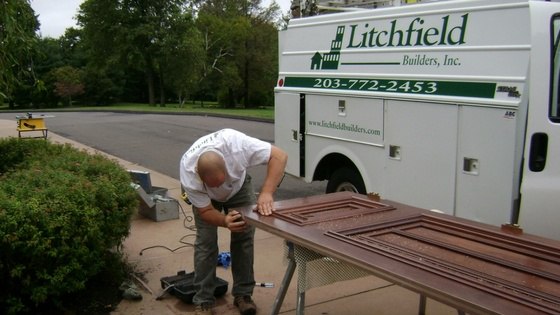 Residential Time and Materials Service (T&M) consists of open-ended contract work for homeowners. It is an ongoing agreement for various services or needs that are usually entered into for emergency work, larger projects with an unspecified scope, or homes that tend to require continuous maintenance.
When faced with a strict, unforeseen deadline, or indefinite plans, a Time and Materials Contract with Litchfield Builders can offer affordability and flexibility that you need to get your residential projects done right and on time.
As a residential contractor of proven skill and high reputation, we can ensure quality work and a reasonable price.
Consider a Connecticut Residential Time & Materials Contract for:
Residential Insurance Restoration
Recovery after storms, natural disasters, and home emergencies
Last-Minute Updates, Fixes or Remodeling Needs
Year-End Projects
Long-term Home Maintenance